H22 swap header Tri-Y H22A stainless steel Civic Integra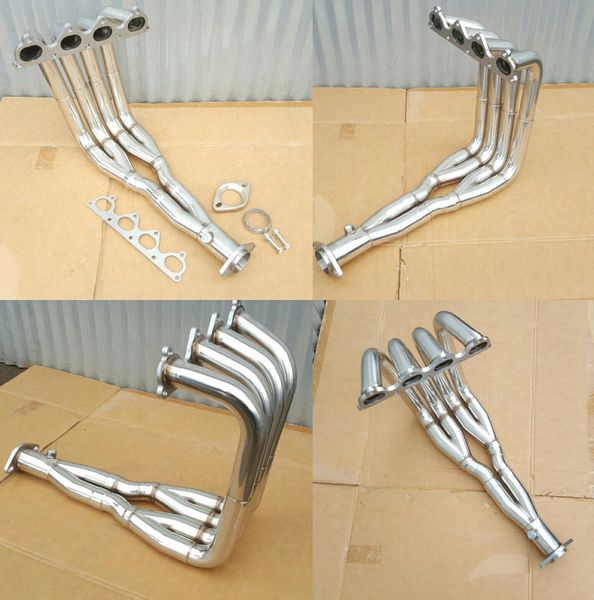 H22 swap header Tri-Y H22A stainless steel Civic Integra
This Performance H22 TRI-Y SWAP HEADER is designed with a true step collector design. This header renders excellent midrange to high-end power and torque on a stock h22a swap. Dyno testing results in average of 14-17hp gain and 8-10 ft lbs torque (please be sure to use a catback bigger than/or 2.50" and a 3 inch intake tube). 

If you have a h22 swapped civic or integra then this is ghe hwader you need. 

Fitment: 
Fits 92-00 civic with H22 swap 
Fits 94-01 Integra with h22 swap 
Fits 93-97 del sol with h22 swap 
***These will not fit on H2B swap vehicles (B series transmission)*** 

Please note: 
>>This header was tested on innovative/ Hasport engine mounts and all others may require slight modification 

>>Although the header would bolt onto the Prelude or Accord Motor, the front engine mount and the crossmember would need to be removed/exchanged for an aftermarket system. 

>>Again, will not work for H2B setups 

>>This was TESTED ON STEEL OIL PANS, would have to double check clearance on aluminum oil pans and cannot confirm fitment on ALUMINUM oil pans. 

What you will receive: 
1 x Stainless steel header 
1 x Header top gasket 
1 x 2.50" collector flange 
1 x Donut 
2 x Bolts 

Shipping: 

Shipping is free within the 48 continental U.S.A. 

We do Ship outside of 48 continental states but SHIPPING COSTS MORE. If you are in states such as Alaska, Guam, Hawaii, Puerto Rico, PO Box, APO FPO and other countries outside of the United States of America, please contact us for a shipping quote. 

**International buyers are responsible for ALL customs, duty, and import fees. NO EXCEPTIONS! ** 

Payment: 
We Accept paypal but ship only to confirmed addresses on paypal. PLEASE be sure your correct ship to address is on paypal when making a payment.