K SWAP HONDA CIVIC 92-00 94-01 ACURA INTEGRA K-SERIES SWAP HEADER K20 K24 TRI-Y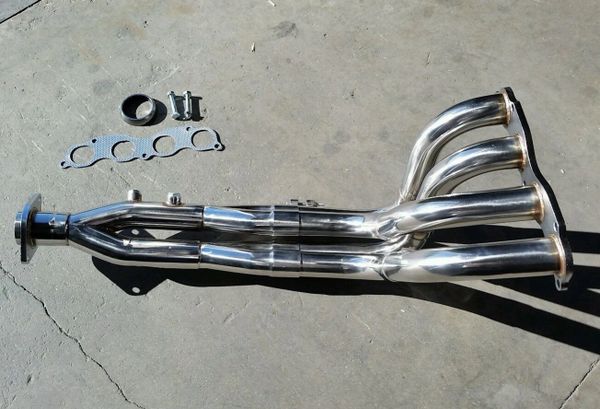 K SWAP HONDA CIVIC 92-00 94-01 ACURA INTEGRA K-SERIES SWAP HEADER K20 K24 TRI-Y
Tri-Y header for K series engines in swapped vehicles. 
This is made to fit: 
*94-01 Acura Integra GSR/Type-R with K series Motor 
*92-00 Honda Civic All Models with K series Motor 
*99-00 Honda Civic Si With K Series Motor 
*93-97 Honda Del Sol V-TEC with K series Motor 
*All Honda Acura Cars with K series swapped engines Fits with HASPORT EG/EK Mounts *EKK2 *EGK1
*Please note this header does not bolt up to the LEAN MOUNTS


What you will be receiving:
1 X NEW Header 
1 X NEW Head Gasket and donut gasket 



DESCRIPTION: 

This header is as shown in the pictures. Feel free to compare. This header has been engineered to outperform other headers in the market and DELIVERING BETTER FITMENT. 
The design allows for maximum low end torque without sacrificing top end horsepower. 
Our header is a 2 piece Design 
Additional Specifications: 
*Brand New item 
*CNC Machined Flanges (3/8" thick) 
*Long tube Design for better flow 
*2.50" Final collector 

Please note that there is no flex pipe on the header. It is highly recommended you have quality brand name motor mounts or install a flex pipe on your exhaust. 
*********This item will NOT ship to California, New York or Maine.*******